Naked Marketing
Enjoy 129 pages of travelogues and essays. Get to know the importance of new marketing and learn how you can create growth by changing your marketing strategy.
"It's not the brand that sells. It's word of mouth"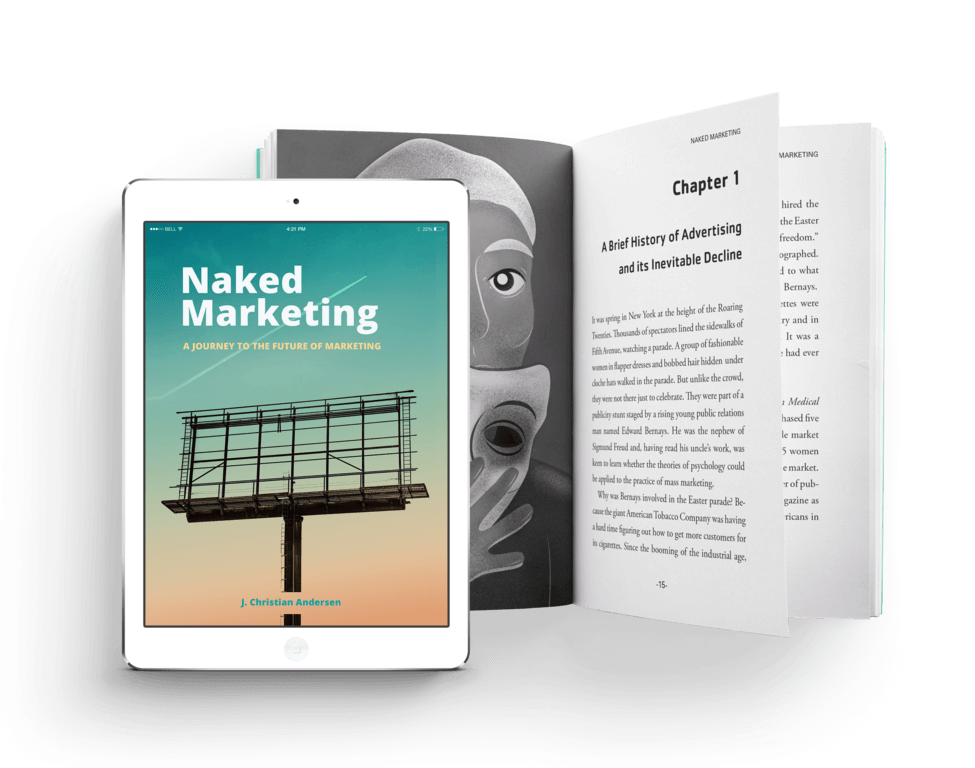 Go on a unique journey with J. Christian Andersen's second book, Naked Marketing, and discover how to change your marketing practices to ensure you reach your customers.
Learn how to market your company without advertising
Learn how to change your marketing and improve your customer relations
Learn why your customer ambassadors are so important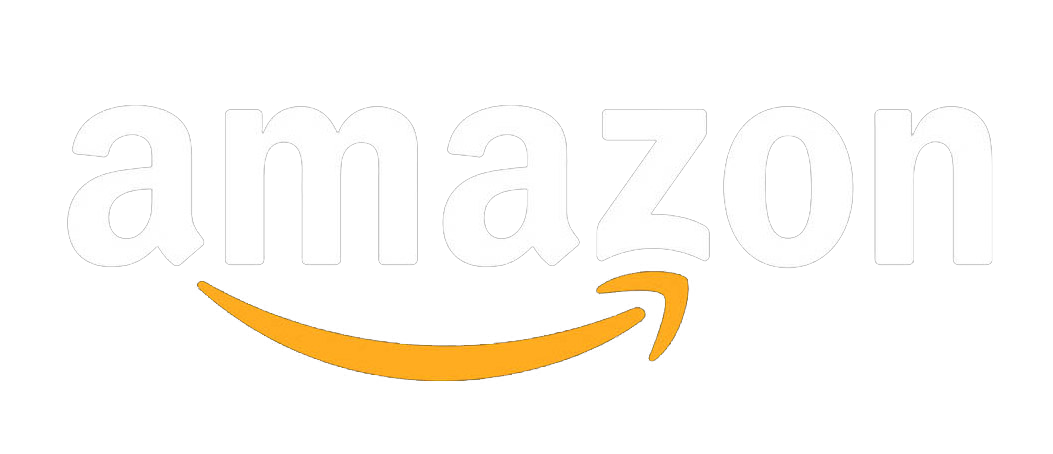 Buy the book on Amazon or get it free of charge to your inbox by signing up for our newsletter.
We protect your data, see our
privacy policy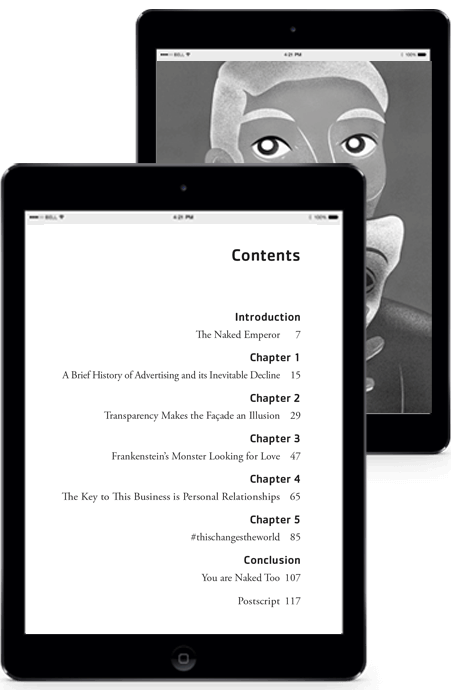 Traditional marketing is dying. It's becoming more and more difficult to get the attention of consumers.
In the past, companies broadcasted their messages to their customers through slick ads and salespeople. But consumers got tired of listening. Today, customers are talking – they are talking to each other, their friends, colleagues and family members.

Unless you give them something worth talking about, they will not be talking about you or your product.

Companies – and their marketing programmes – are no longer opaque. They have become naked. In this book, you will discover how to redefine your marketing practices to ensure you connect with your customers. Part travelogue, part extended essay, this book is the perfect guide on how to navigate in a naked world.
I want to read the book!