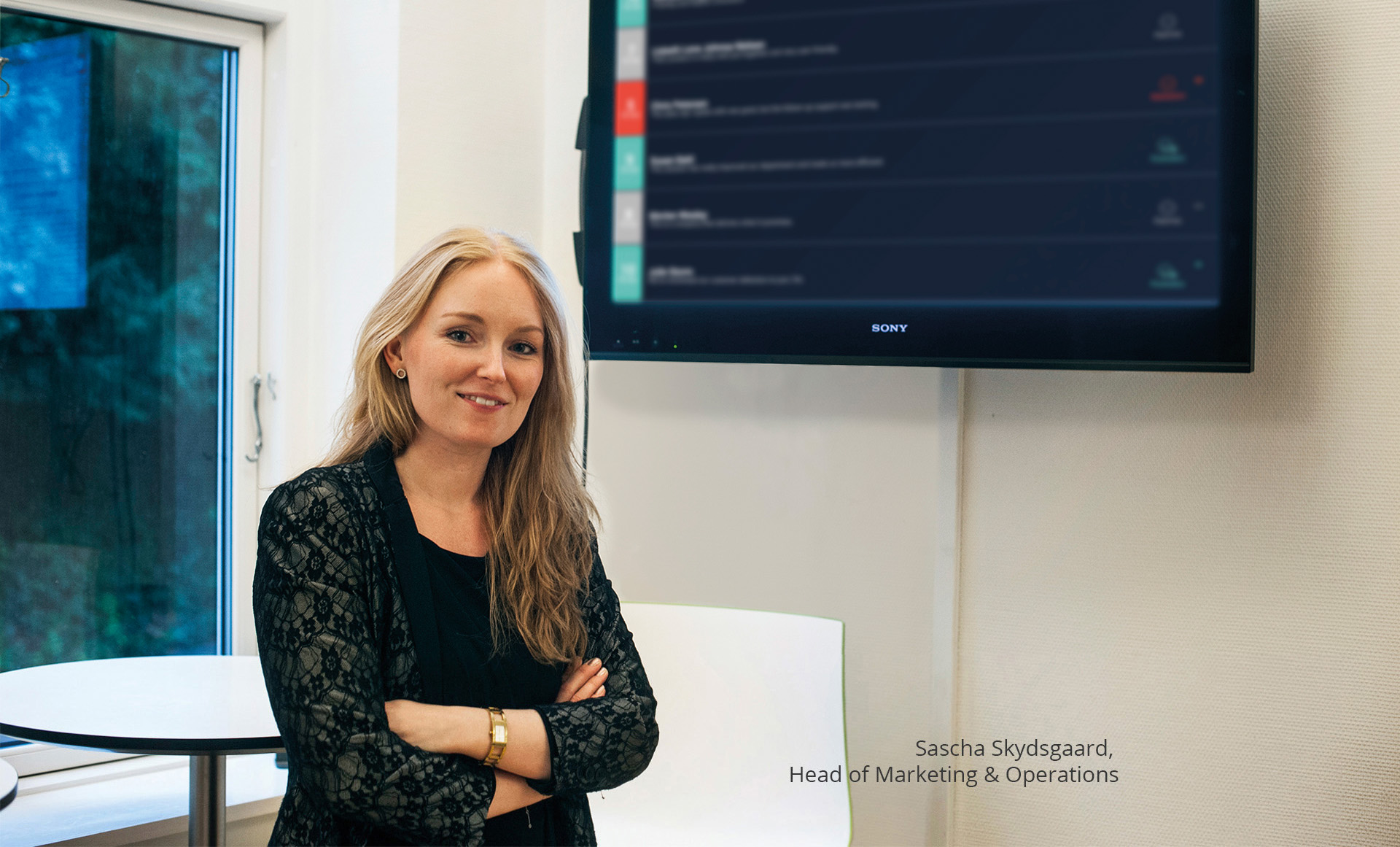 TIMELOG
ANNUAL CUSTOMER SURVEYS? WASN'T THAT SOMETHING WE DID IN 2012?
Timelog's vision is to optimise the way our customers spend their time, in order to enable them to reach their personal, project and business goals without losing the overview. We do this via our Web-based business system. We have 30 dedicated employees who assist our more than 700 customers and 17,000 daily users, who are spread out over 15 countries.
Net Promoter Score® has become an integrated part of our business. We hold follow-up meetings to discuss our customer feedback roughly every six weeks. We split into small groups of 3-4 people and we always try to mix people from the different departments. I believe that people can benefit greatly from getting an insight into other departments' processes. After 30-45 minutes, the groups return with a list of suggestions based on the customer feedback. We then choose two suggestions from the lists, which can be implemented at short notice;i.e., within a month. The groups also propose an improvement that, can't be implemented as quickly as it involves a lot of people. Each employee votes for the suggestion they prefer and we choose two short-term and two long-term suggestions. The idea is that the two first suggestions need to be implemented by the next meeting.
When it comes to the long-term suggestions, we arrange for a group of 2-4 people to discuss how we solve the potential issue and implement the suggestion in the most effective way. This gives the group small projects to discuss in their department before attending the next meeting. All of the suggestions that get written down during our follow-up meetings are kept. At the next meeting, the suggestions are passed to the employees, who are free to choose from those suggestions or come up with new ones. This gives people a feeling of not having to start over every time.
At subsequent meetings we: evaluate how our suggestions have been received, see whether they have been enacted and whether the response has been positive. Naturally we keep an eye on the projects we have started in order to constantly monitor whether they are working out.
It is important to distinguish between product and service. We believe our product has its own life, which we have a clear strategy and "roadmap" for. The question is: what can we, as marketing people, do in order to deliver something that goes beyond the product? Is there something we can add to improve how customers view our product? Everyone has an opinion when it comes to software systems, which is why we look at how we can communicate and provide a service for our customers at the highest level; this gives us an extra layer of service and gives the customer a great experience.
"We look forward to celebrating our new Net Promoter Score® milestone, which we will mark with a large cake for the whole of the organisation."
We focus a lot on considering what our responsibility is in the customer cycle, which is why mixing people from different departments in our follow-up meetings works so well. NPS® gives us a common ground in the company and strengthens our interdisciplinary collaboration. Furthermore, the idea is also to take the focus and responsibility away from management in order not to have everyone turn to management for advice on how we can improve. I believe that our employees between them probably have more great ideas than the management as they are the ones dealing with the customers on a daily basis. Many of the ideas that surface are "low-hanging fruits". They are small things that could have been instigated by the management, but could just as well be instigated by others. This also helps give employees ownership of the idea and a feeling of success as they have helped develop and implement the idea. This keeps the focus on whether our projects are good.
NPS® HAS BECOME a well-used everydayday term for us. Everyone knows what NPS® is and everyone keeps an eye on the screen on a daily basis. The whole mentality of NPS® is that it is just as important a tool and parameter as our financial numbers. NPS® has reached the same level, as the two things are connected. If our NPS® is low, it will have an effect on our financial numbers. If our NPS® is high, we will grow more financially. NPS® became a permanent KPI from day one along with all our other KPIs.
People are very enthusiastic and interested in the feedback - even the development department and our department in Malaysia, which doesn't even have that much customer contact. NPS® has really given us unity in our organisation and we view it as our common benchmark. Furthermore, it is important as we have shifted our focus away from not just looking at our product. Our product is, naturally, the company's baby, but a baby needs feeding and clothing to keep it content.
This is why NPS® has really contributed to changing the way we think in the company. Obviously we focused on our customers previously, but not in this process-orientated and strategic way where everyone in the company sees it as a common benchmark. For us, implementing NPS® has been a great experience and we have managed to implement it very quickly. I am positively surprised at how quickly our employees have taken it up. The main reason for this has been that NPS® is easy and simple. It is just one question and that is something everyone can relate to. It is only a number we are looking at, but we are of course able to analyse what type of customer gives us which score. That said, this is not necessarily something the whole company needs to get into.
"The whole mentality of NPS® is that it is just as important a tool and parameter as our financial numbers."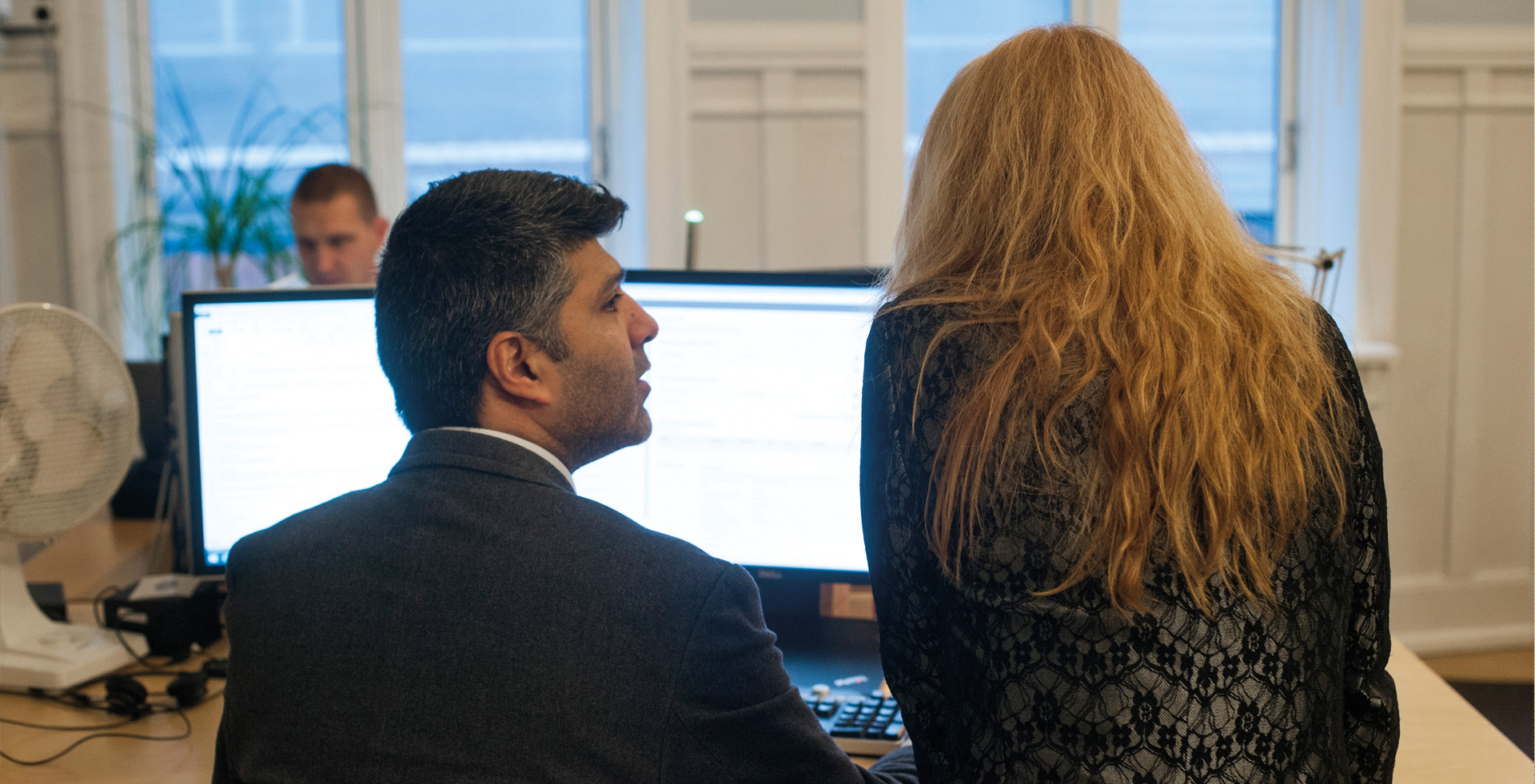 We look forward to celebrating our new Net Promoter Score® milestone, which we will celebrate with a large cake for the whole of the organisation. I really believe that this is something to celebrate. We haven't yet reached the point where we want to get to on the NPS® scale due to the fact that we haven't measured in this way before. This is why we have instigated a number of initiatives of which some are based on feedback from customers. I can see that it won't take much for us to reach a high NPS®. We have set ourselves an ambitious target and we look forward to celebrating the first milestone when we reach our next "big birthday" on the NPS® scale. Normally a celebration in the company is centredcentered around product releases and new customers. This will be a celebration of the market instead. All of our employees will, no matter where they are based, be part of the celebration as they have all contributed greatly to our improved score. We focus just as much on the various touch-points as we do on the product. This is why I believe it is healthy for our company to look at our work from new angles.
"THEY ALWAYS SAY TIME CHANGES THINGS, BUT YOU ACTUALLY HAVE TO CHANGE THEM YOURSELF."
- Andy Warhol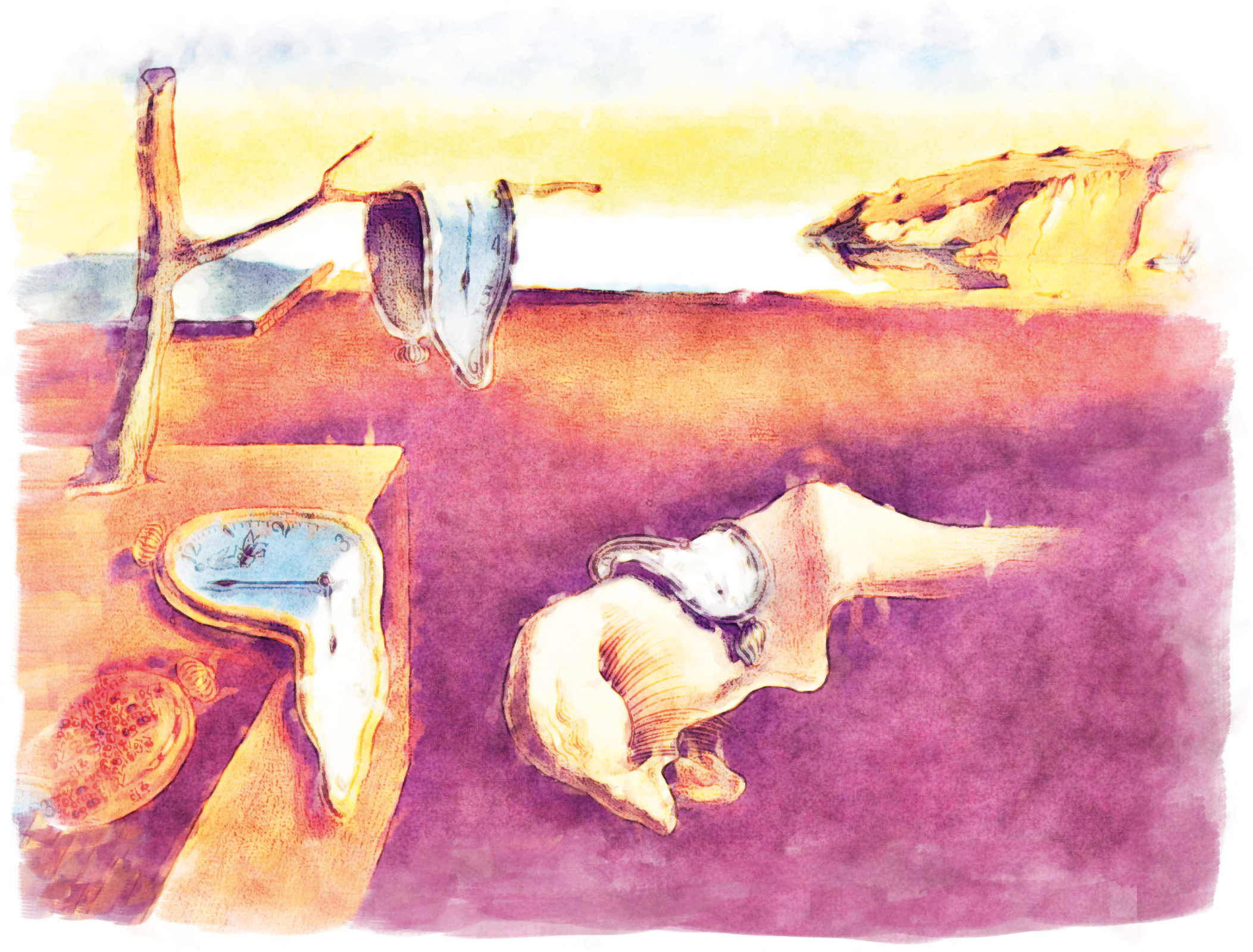 MY BACKGROUND is that I have been working for TimeLog for 8 years. I have a master's in English and intercultural market studies from Copenhagen Business School. Customer service has always been an interest of mine and I used to work in a shop when I was younger. In TimeLog I have helped develop our customer service strategy and have developed a procedure for how we give our customers feedback and how we communicate with them.
I STARTED in our sales department and was later made responsible for our marketing and customer service. Having been in the company for 8 years, I have met our customers on all of the various stages they go through with our company. This has meant that I have been able to see problems from different angles. I feel that, with my background, I have developed a deep understanding of the dynamics between the different departments. I believe it is important that we are given the chance to go beyond our normal remit in order to solve potential issues and give our customers something extra so they get the feeling that we have gone above and beyond for them. In the past, we sent out large customer satisfaction surveys which gave us a vast amount of useful information-unfortunately, however, they gave us too much information for us to be able to actually use it.
"NPS® works both for people who are analytical and those who are not. The good thing about NPS® is that everyone can be part of it."
We received feedback from 150 customers in one go annually and on top of the day-to-day running of the business we felt we were drowning. When I read about NPS®, I could see that we had the NPS® question in our survey already and I wanted to look further into it. I decided that something needed to change before we sent out our annual customer survey again.
I PRESENTED it to the rest of the management who luckily supported the idea. People have been very motivated to get started with NPS® because it is so simple. NPS® works well both for people who are analytical and those who aren't. The good thing about NPS® is that everyone can be part of it. Everyone sees the same thing and can choose how far you want to look into the data. Overall, everyone gets the same sense of what the status of the company is. That way NPS® favours all parties no matter where they are in the company. Everyone has the same understanding and you won't be lost if you don't dig deeper and analyse the numbers. I believe that feedback from our customers can make a company better. This is something to keep in mind and it goes for both the good and the bad customer feedback. Furthermore, it is also important to celebrate the positive feedback and not just focus on the unhappy customers.
WE SELL our products internationally; and, despite the geographical distances, we have managed to build some very strong relationships. We opened our office in Holland in August 2015 at the same time that we introduced NPS® to the company. We are on first-name terms with our customers in Holland even though we have only just started visiting the companies. Having a good relationship has made a huge difference. I think NPS® helps create a feeling of partnership with the customer and not just a supplier-customer relationship. It has always been important to me that we pick up the phone if there is an issue with a customer. To me, that is a form of partnership. If you don't view your relationship in this way, then you won't call the customer or you will be too scared to have the confrontation as you worry that they might leave your company.