close
Request a presentation.

The process is as simple as this:
Complete the form
One of our customer experience experts will contact you
You'll experience the Customer Experience Platform and get answers on all your questions
We create better relations
Let's redefine how we do business.
Relationwise was founded in Denmark in 2001, the same year in which it won a national entrepreneurial prize for "best business plan and concept". During the years we have followed The Golden Rule: Do unto others as you would expect them to do unto you.

Let's redefine how we do business.

We tend to complicate our lives. Why not focus on what matters the most? Your customers and colleagues. It's all about people! There is only one boss, the customers, and they have the power to fire everybody. But you can't have happy customers without happy employees. Make your people your number one priority.
Relationwise has been featured in
We are not just talking - we can also walk the talk.
Check out our Net Promoter Score® in real time.
0
0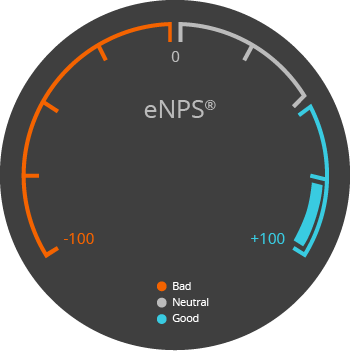 relationwise.org
We have made a difference in Colombia and Guatemala and are currently involved in KIVA projects in Nicaragua, Panama, Peru, Paraguay, Zimbabwe and Pakistan.
Going to work should be great and I believe it will be great when we do something special for the people around you. Satisfied customers and colleagues are just for sissies! Let's aim higher. I hope that I can help set this agenda for companies.

I helped found Relationwise some years ago and today I am the CEO of the company.
J. Christian Andersen, CEO
Simplicity is the ultimate sophistication
Being a Danish company, Danish design runs in our blood. That is why our software is simple, beautiful and functional.
I love working for Relationwise because what we're trying to achieve really matters. I'm a huge fan of personal development and especially meditation for becoming more self-aware. My sincere hope for the businesses that we work with is that they become more self-aware, more action-taking in the light of feedback and become more consistent in their strategy in order to create amazing change. It's a lot of fun to be part of that journey with our customers and colleagues.
Steven Henrik Jensen, CTO
Our manifesto
Go on a unique journey with J. Christian Andersen's second book, Naked Marketing, and discover how to change your marketing practices to ensure you reach your customers.
Get the book for free
Can you see in the dark?
Are you just guessing or do you really know how long your customers and colleagues will stick with your business? Get the insight with Relationwise.
Request a presentation